We haven't been saying the word "chicken" at home for a while now, in favor of the word "fish", so fish burger, roasted fish, fried fish…you get what I mean. But how did this madness begin? When did we get to the point where "chicken" was banned?
I've got a 3 year old son who is the ultimate PAW Patrol fan, we're talking PAW Patrol bags, underwear, shoes, toys and even pajamas. There's one particular character who he loves above all others and that's Chickaletta.
Image from Google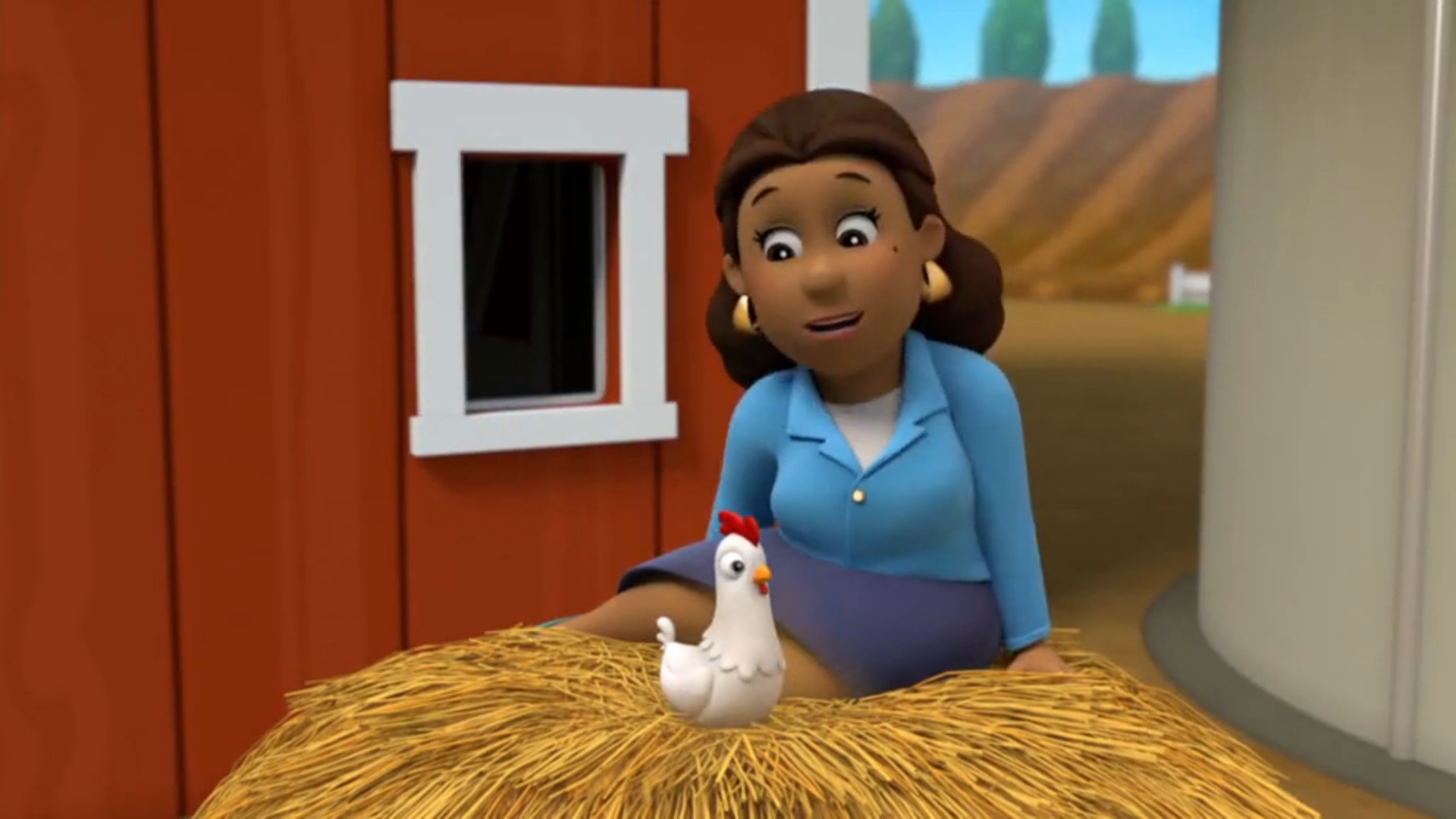 She's basically worshiped by her mother Mayor Goodway, who carries Chickaletta around in her purse and feeds her endless amounts of corn. My three year old son equates any chicken in the real world to Chickaletta and refuses to eat chicken in any form. Even the word chicken (when referring to food) is forbidden, so we eat a whole lot of "fish" these days.
One example of this is when he saw a KFC burger billboard he burst into tears saying "A Chickaletta burger." We had to console him for most of the car trip when we were making our way to a friend's house and he refused to eat for most of the day.
I also purchased a whole chicken for Father's Day and roasted it in the oven (I wanted to make something the father of the house would enjoy). The little one was blissfully unaware of what was happening in the oven, because I concealed the front with some tea towels hung on the oven handle. He got the bright idea to check what was cooking in the oven and the colour drained from his face. I felt horrible as he shot me a look of "How could you?" I was demoted from Mom to Judas in a second. He played by himself for the rest of the day and waited for Chickaletta to come out of the oven. Everything was fine for a while, we even sat together on the couch for a while. I thought the worst was over and all was forgiven until he asked "Did you bite it?"
Our chicken consumption has dramatically reduced, opting for actual fish as an alternative now. We still enjoy eating chicken and I buy it occasionally and cook something else or a vegetarian option for our son. What I have learned from this experience is that my son is empathetic to the suffering of others and I have to respect his wishes and allow him to make his own choices.
Is there a food your child won't eat? Do you have a similar story to share? Do you eat chicken? Let me know by commenting below!
Love and Blessings,
Connect with me on social media:
Or visit my Amazon Author Page and support me by buying a book. Feel free to drop me an email at lindsaylovinlife@gmail.com. I'd love to hear from you!